Production
At our Edderitz and Magdeburg sites, we produce inorganic salts based on calcium, magnesium and sodium. This is mainly done by acid digestion. The main products are chlorides, nitrates and bromides in solid and liquid form, in technical, food and pharmaceutical quality. In addition to production, we also carry out dissolving, purifying, concentrating, crystallizing, grinding, mixing, storing and packaging as well as handling and transporting salts in any form. The Edderitz plant plays a key role here. 5,500m² of production and 3,000 m² of warehouses, 4,000 m³ of tank capacity on an industrial site of over 200,000 m² form the basis for the production of the lion's share of our products. The raw materials used on site make us, among other things and for years, the largest consumer of hydrochloric acid in Central Germany, which gives an insight into the dimensions of our production capacities.
In Magdeburg, the focus is on the production and processing as well as the handling and storage of liquid products. Our tank farm, located in the industrial port, with > 60,000 m² of space, > 21,000 m³ tank capacity and with its own rail connection, a ship's jetty, truck scales and various facilities for handling, processing and mixing liquid products makes us one of the most powerful partners in our industry.
Key data
Edderitz: >200.000 m² industrial area, 3.500 m² production halls as well as 3.000 m² warehouse and workshop building, > 4000 m³ tank capacity, 2 truck scales

Magdeburg: 60,000 m², > 21,000 m³ tank capacity, rail connection, ship dock, truck scale,

Production of solid and liquid salts in technical, food and pharmaceutical quality.

Purification, evaporation, crystallization, drying, blending, grinding, tabletting, packaging, filling – also as contract processing.

special process engineering solutions through our own apparatus and plant engineering department

Own apparatus and plant engineering for special process engineering solutions

Coatings, tank and pipeline construction according to WHG §19L as a specialized company

Certified waste management company according to EbfV

QM certified according to DIN EN ISO 9001 : 2015

HACCP-conzept
Calcium, Magnesium, Sodium
Magnesium
Magnesium chloride solution FQ: technical quality for winter road maintenance, waste water treatment, building materials.
Magnesium chloride solution PQ: filtered: technically more demanding applications in cosmetics and textile industries, etc.
Magnesium chloride solution APQ: technically high quality, production of fireproof glass, cosmetics, textiles).
Magnesium chloride flakes 47%: Thawing and dust binding agents, floor production)
Magnesiumchlorid Hexahydrat E 511: foodgrade flakes
Calcium
Calcium chloride solution, technical, 34% : de-icing salt, plasterboard production, waste water treatment
Calcium chloride solution 34% food grade: beer, cheese, yogurt, milk, pickles, ketchup etc.
Calcium chloride flakes dihydrate 77-80% technical: de-icing agent, production of drilling fluids etc.
Calcium chloride flakes (flakes) hexahydrate E509 Food grade: tofu production, , milk, cheese, yogurt and beer.
Calcium nitrate solution 50%: Construction chemicals production
Calcium nitrate solution 45%: Wastewater treatment for hydrogen sulfide control in sewage systems, construction chemicals, etc.
Sodium
Sodium chloride solution 21% or 26 %, technical: boiler feed water treatment, winter service, brine baths
Sodium nitrate solution 35% E251 Food grade: preservative in cheese production.
Sodium nitrate solution 37%, technical : hydrogen sulfide control in waste water systems, fuel additive
Sodium bromide, 99%, technical
Product Images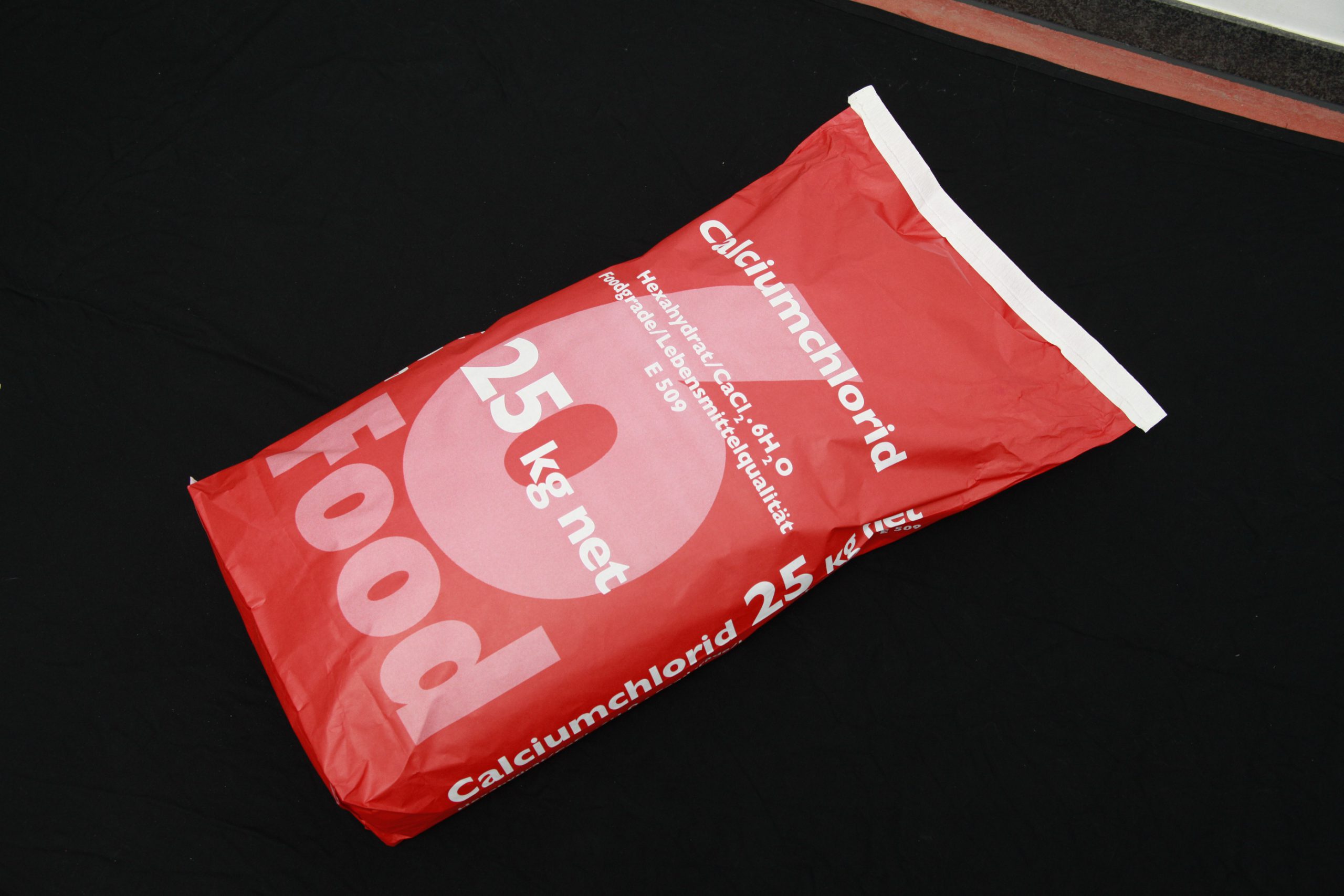 Calciumchlorid-Hexahydrat- foodgrade
CaCl2-6H2O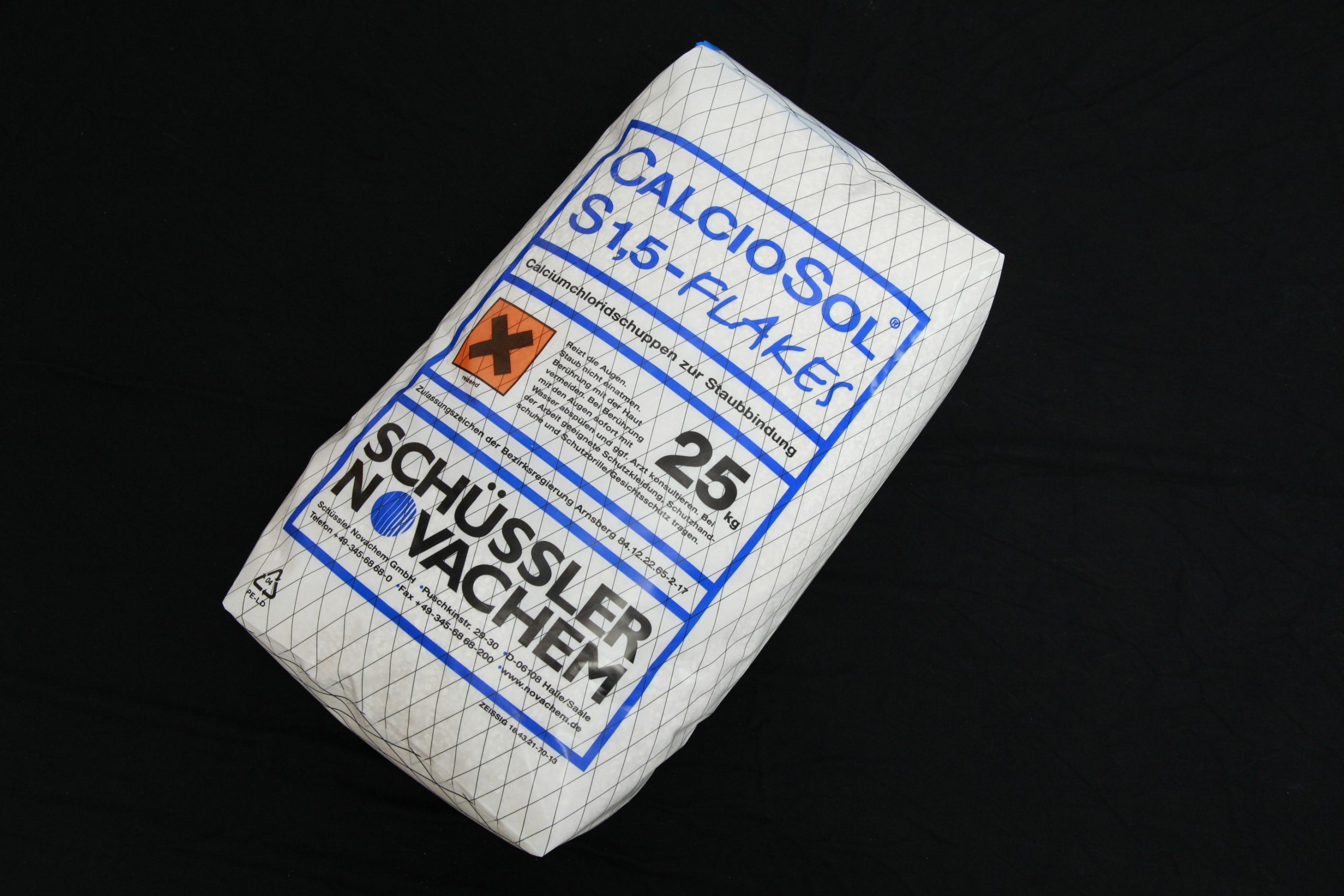 Calciosol S 1,5 – Flakes
Calcium chloride flakes with dust control additive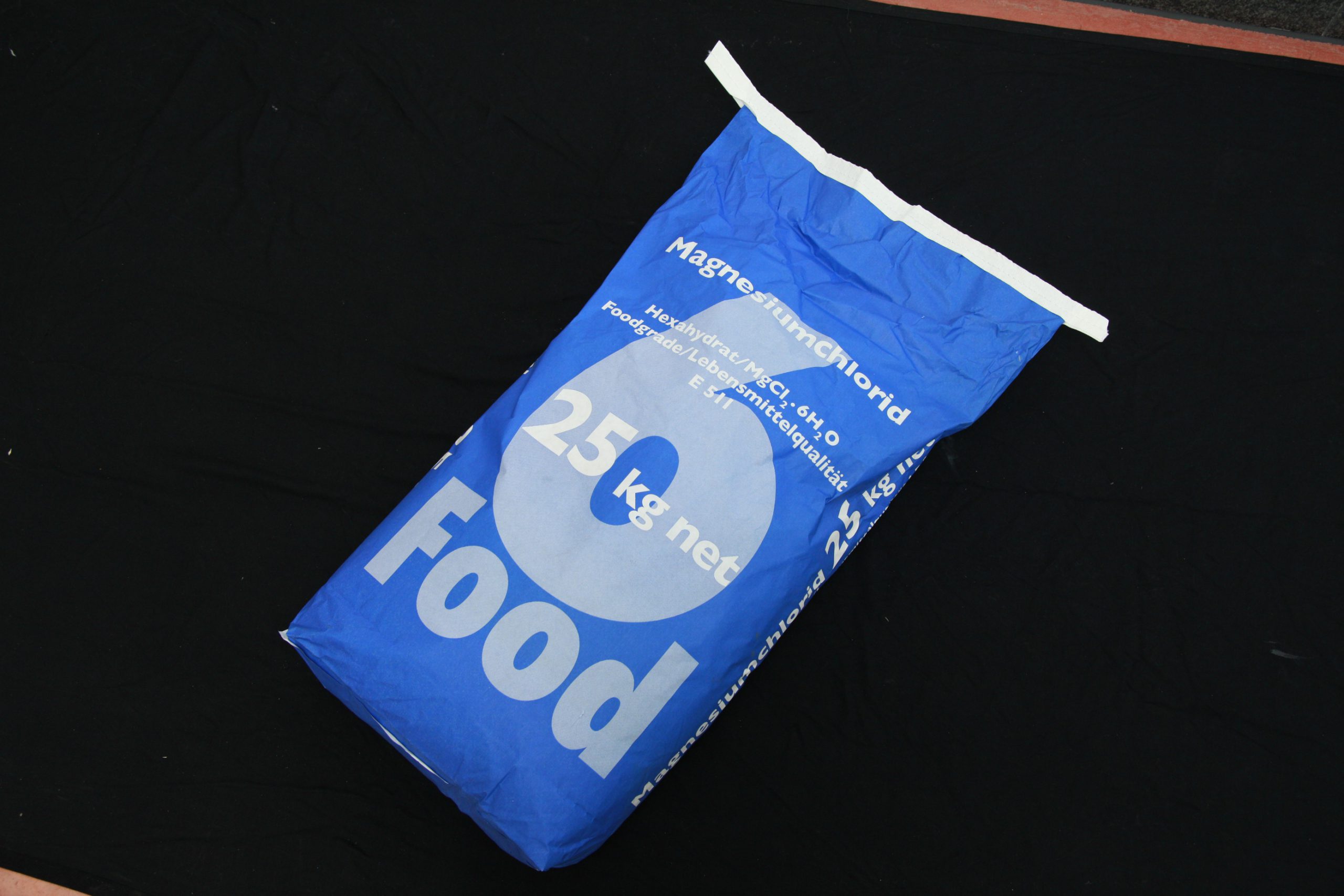 Magnesiumchloride-Hexahydrate
Magnesiumchloride- Hexahydrate, foodgrade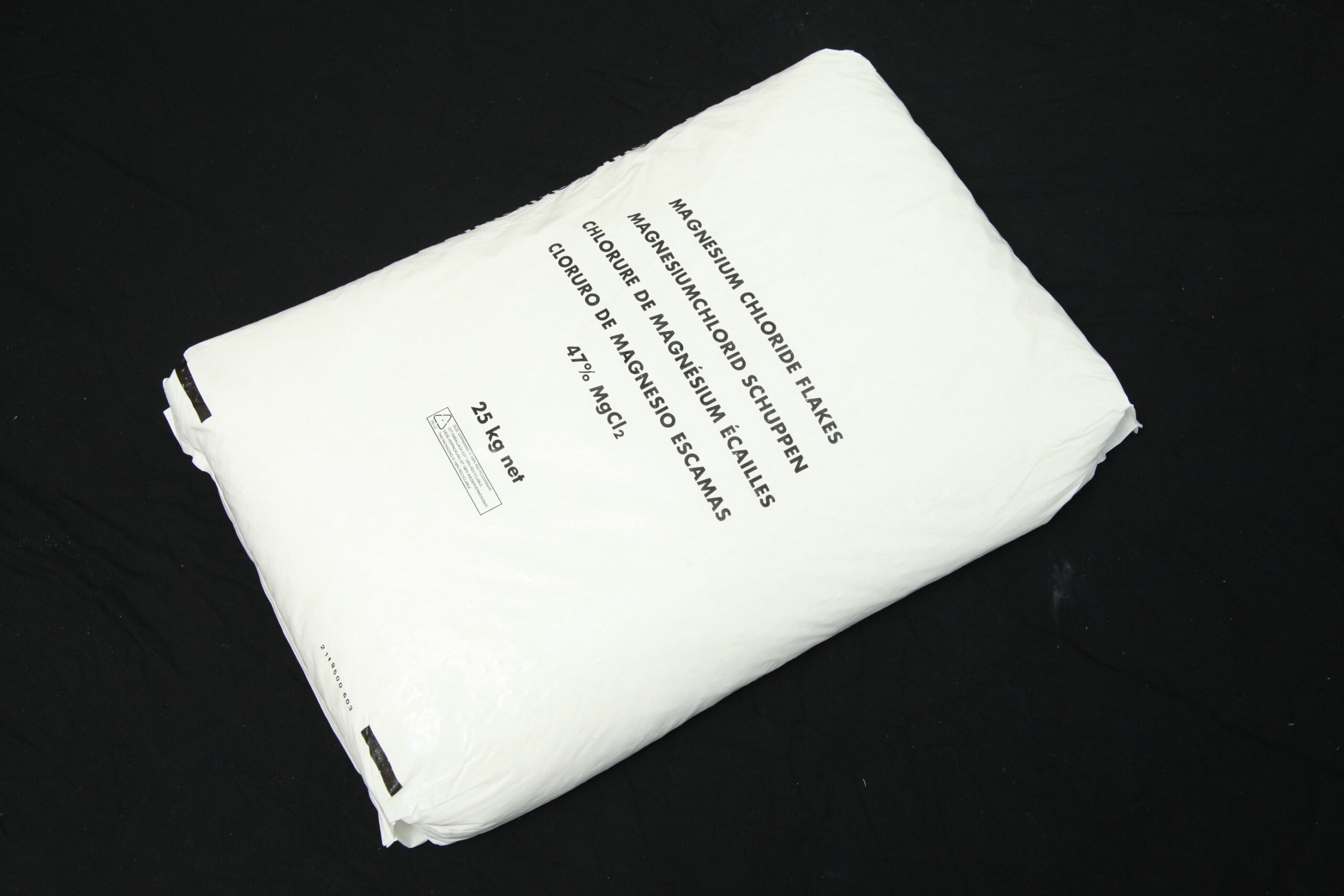 Magnesiumchlorid Hexahydrat
Magnesiumchlorid Hexahydrat, 47%, technical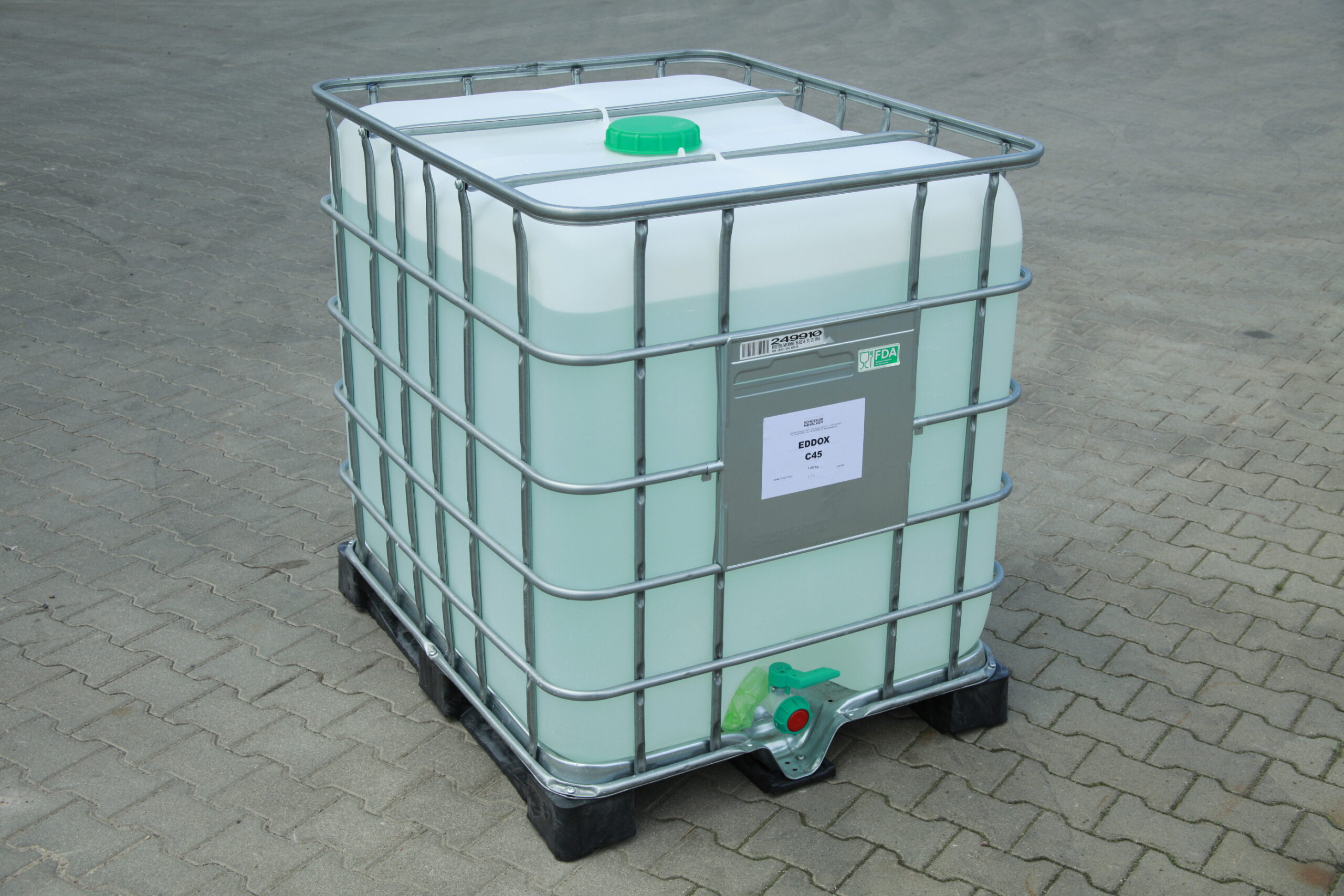 Eddox C 45
Calciumnitrate 45% in IBC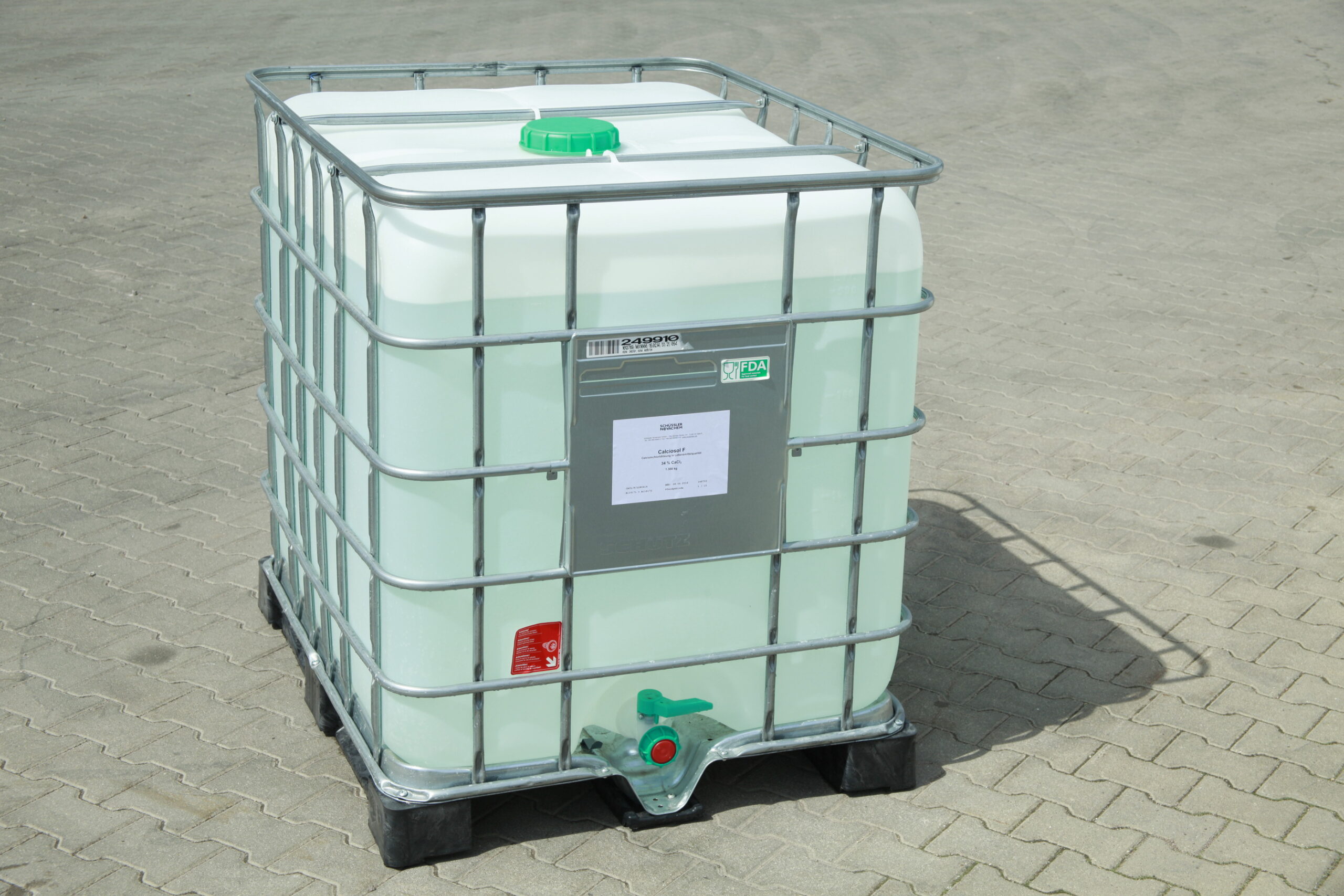 Calciosol F 34
Calciumchloride 34% foodgrade in IBC